Marlborough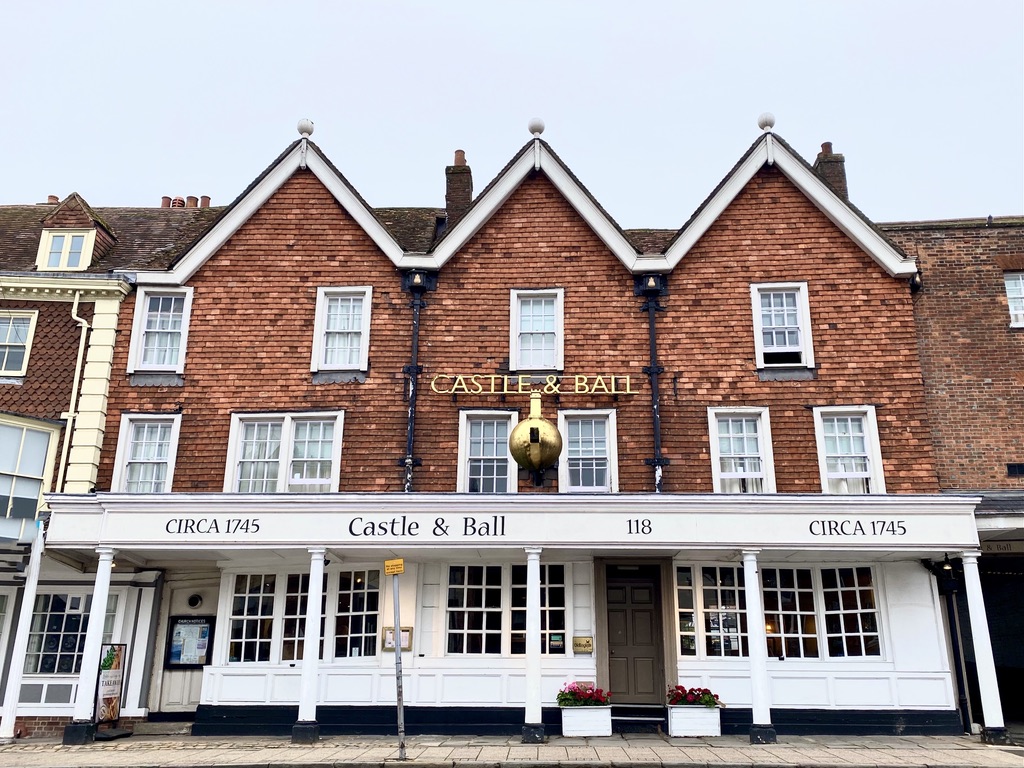 When planning, we aimed for the coast after a spell of good weather hoping we might find something in the South West. No luck, everything was booked up so we just kept zooming out of the map until we found somewhere with availability. This turned out to be Marlborough. It's a beautiful and very old village nested in the North Wessex Downs with excellent local interest.
We booked into the Castle and Ball on the hight street which turned to be perfect. The site dates back to the 15th Century as a coaching inn and the crooked and creaky stairs bear testament to its long history.
Our schedule was a bit unusual. Generally we aim to get the run in on Saturday which allows us a nice easy Sunday morning to enjoy wherever we are. The weather had taken a somewhat drastic turn and promised lightning storms on both Saturday and Sunday.
Fortunately, we had booked in for Friday and Saturday nights and were planning to arrive in Marlborough early Friday afternoon. With beautiful warm weather initially there was nothing for it but to go on Friday afternoon. This plan had the added advantage of allowing Cally an all-day shopping day on Saturday (happy wife happy life and all that).
We quickly got into our gear after arrival and set off. On paper this seemed like a good idea. Taking lunch as greasy service station grub, however,  was not our best move. We both felt heavy as we set off in the mid-afternoon heat.
The Run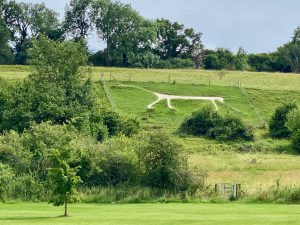 We left town along the river and soon passed the famous white horse which was carved into the chalk hillside in 1804 by local school boys. The route unfolded into another amazing English countryside adventure. It seems you just can't go wrong as you transition from pathways to fields through forests and even along a canal tow path.
The public rights of way in the UK are second to none and clearly mapped out in the detailed OS maps which cover the whole country. Mapping out routes is part of the fun and on this occasion I discovered a pub roughly two thirds of the way in, along the canal. Perfect opportunity to pause for a pint and recharge for the final stint. Only thing I'd failed to check was opening times – this pub was closed between 3pm and 6pm and we arrived at 5:30pm. Fail!! We were both so looking forward to a beer – it would have been the perfect antidote the the heat and humidity. That will teach me 🙂
We had to motivate ourselves for the final stretch back and fortunately we passed a small craft shop which offered cool drinks. Luckily it was open and we were able to grab their last bottle of water – whew! We left the tow path and entered Savernake forest for the last 3miles. Wow. There are forests and there are forests and they all have trees. This was something else. You just knew you were experiencing something ancient. Some of the largest oaks I've ever seen with ferns in the undergrowth light by warm, slanting evening sunlight was a joy to experience despite the fatigue.
Rugby and Big Belly Oak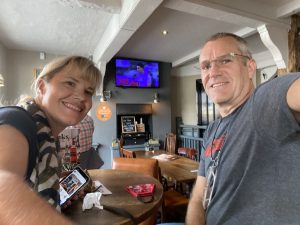 It just so happened that the first Lions test was on the Saturday and managed to secure an excellent spot to view it aa a pub few doors down from our hotel. We were next to some locals and enjoyed and exchange of banter during the game. They, of course, left with tails up after wining the match 🙁
On returning and reviewing the route I discovered more about Savernake Forest and its ancient oak trees -some of the oldest in the UK. We'd unwittingly run right past the 1100 year old "Big Belly Oak" so on Sunday morning I took myself out for a solo re-run and the tree set unceremoniously alongside the fairly main A road. I'm glad to have gone back – it was quite a sight.
What next?
Cally is getting stronger and stronger as the year progresses and is now able to look forward to the monthly runs with a sense of adventure rather than trepidation. Although we head out of lockdown there is still a lot of uncertainty and we are not likely to plan anything too exotic or far from home anytime soon. With half of the year done I can say that it has really been a brilliant idea and look forward to the final runs. Not sure what August will bring.