The March calendar was really full with trips to Norway (Cally skiing) and Paris (marathon) so we decided to keep it simple and close to home. Wendover Woods and the Chilterns more widely have been on my radar for some time.
Centurion Running organise various events in Wendover woods and I have been keen to take a closer look. In the end the route was determined by the need to keep it fairly short and to aim to fit two pub stops in. Under those constraints the route became quite obvious and promised to take in a nice varied set of terrain from our base in Wendover.
The weather had been both chilly and wet in the lead-up but it warmed up to a very comfortable 12 degrees on the day. Things remained wet, however, but not enough to be annoying.
Having never been to the area we were unsure about the underfoot conditions. Our shoe choice was not ideal – should have opted for our nobbly "Mudclaws" but we made it round without any capsizing despite the odd moment.
We set off up the long drag to the top of Boddington Hill just before mid-day. Strategically late to ensure the pubs would be open. The first mile was challenging but we were quickly into the woods and more even terrain.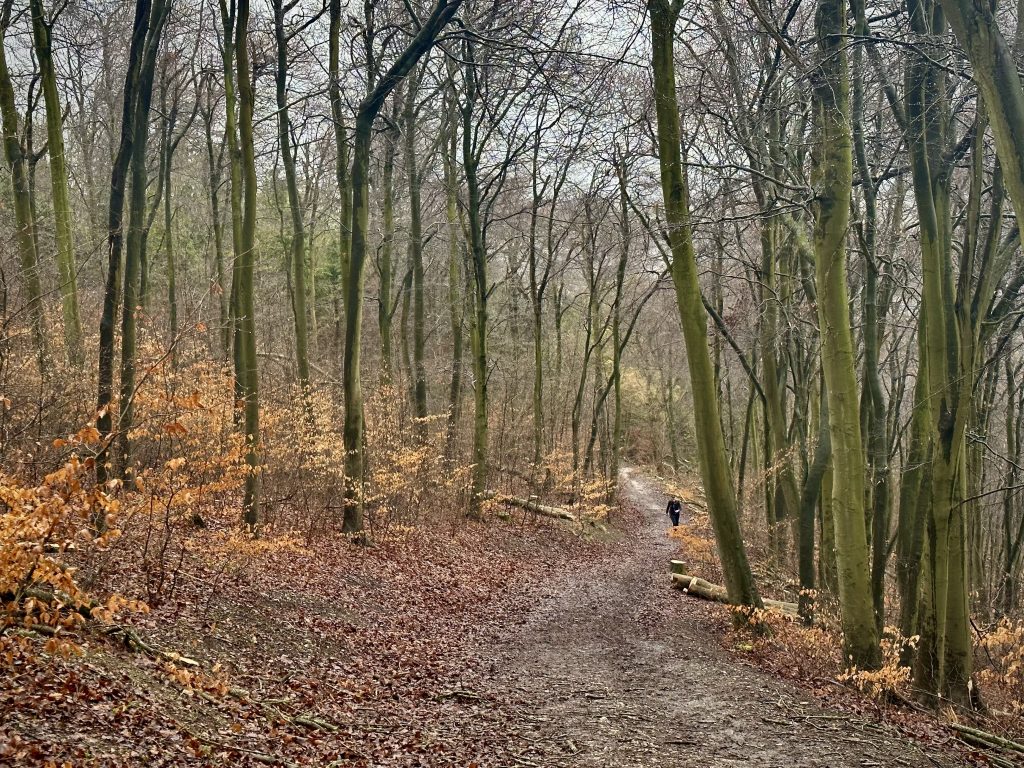 English woodlands are a joy to run in. It was brilliant to be in new surroundings and, despite the sludgy conditions, we both had smiles on our faces. On the surface, things might seem pretty bleak with the muddy ground, lack of leaves and a generally chilly dank complexion to the environment. But, as you get into it, you notice how the clinging orange Birch leaves really pop against the grey background and the bright green moss almost glows as it clings to fallen branches and tree bases. These weekends away just always deliver!
The first pub (White Lion) was very welcome after about 5 miles. A pint and a sit-down really add to the enjoyment and this was an excellent pub to boot.
The second pub (Old Swan) was, unfortunately, closed due to lack of staff. In truth this was a bit of a luxury coming as it did just 2 mile after the first stop. We did not really need the break and were happy to just keep going.
The finish was a nice long gentle downhill back to Wendover village where we topped the day off with an excellent meal at the Red Lion, where we were staying.